Azusa, CA – Crash at Gas Station Leaves One Dead
Azusa, CA (November 18, 2018) – A single-vehicle accident occurred at around 2:30 on Sunday morning when a collision resulting from a drunk driver took place at a Mobil gas station on the 140 block of North Azusa Avenue, just north of the 210 Freeway.
According to police reports, the compact Honda, which was occupied by two males both believed to be in their 20s, were speeding down North Azusa Avenue. The excessive speed caused the driver to lose control of the car, which ran off the road, slammed into a gas pump and then overturned. When police and paramedics arrived they pronounced the passenger of the car dead at the scene. The driver was immediately transported to Pomona Valley Hospital Medical Center for treatment of his injuries. He is now listed as being in stable condition.
The names of the victims have not yet been released. Both alcohol and speed are believed to have been contributing factors to this tragic accident. The investigation is still ongoing.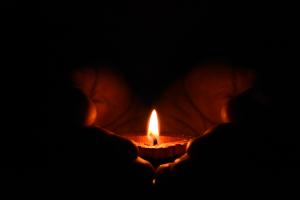 Drinking and Driving in California
The state of California, like all others, has a legal blood alcohol limit of .08% for drivers of passenger vehicles. If you are operating a commercial vehicle, the limit drops down to .04%. If a person's blood alcohol content is greater than this they are considered to be "driving under the influence". Law enforcement, however, also retains the right to charge you with driving under the influence if you are showing a noticeable cognitive impairment that is not attributed to another cause (like a diabetic with extremely low blood sugar). California also has a zero tolerance policy which makes it illegal for someone who is under the age of 21 to get behind the wheel if they have consumed ANY amount of alcohol at all.
If you have been injured in a car accident and the driver of the other vehicle was charged with a DUI, then there are certain courses of legal action that you can take. These actions help to ensure that you receive financial compensation for your injuries as well as any other losses that you have suffered. Being in a collision with a driver who is intoxicated can be scary and life-altering in ways that money may not always be able to fix. The attorneys here at the Brady Law Group make it their mission to ensure that their clients do not suffer unnecessary financial hardships in addition to the physical and emotional trauma they have already been through. If you would like a free consultation with a qualified attorney regarding your case, give us a call at (866) 211-2562 today.
Note: Outside sources were used in the creation of this post including news bulletins and first-hand accounts of the accident and injuries involved. As a result, the details of the accident presented have not been independently verified by our own writing staff. If you have identified any false information in the story, please inform us immediately, and we will adjust the posting to reflect the most accurate content available.
Disclaimer: As a member of the local community, we at Brady Law Group strive to improve the overall safety and quality of life for everyone who lives in our beloved state. We are extremely saddened by these accidents but hope that, through an awareness of these dangers, those in our community will take precautions to avoid these accidents. This is not a solicitation for business, and this information should not be misconstrued as medical or legal advice. We wish only the best and quickest recovery to all those involved in the accident.