Pedestrian Injured at Bullard and Fruit Avenues in Fresno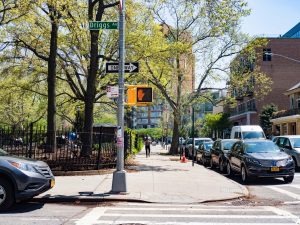 A motor vehicle accident led to an injured pedestrian Monday afternoon near North Fruit and West Bullard Avenues. The collision happened around 3:34 p.m. according to California Highway Patrol dispatchers. Police received a call which stated that a pedestrian had been struck and injured during the crash.
Fresno Crash Leaves One Pedestrian Injured
Paramedics were immediately at the scene to treat the pedestrian who suffered minor injuries in the accident. Although it is currently unclear whether or not the victim was taken to the hospital for additional treatment or simply treated at the scene. The exact cause of the crash is still under investigation.
In California, there are numerous right of way laws that are in place to protect pedestrians. Every driver has the obligation to slow down and carefully watch for pedestrians at each and every crosswalk, whether it is marked or unmarked. There are several factors that could have played a role in this accident, and police are currently investigating. Authorities are working diligently to determine whether speed, alcohol or drugs or distracted driving possibly played a part in the incident.
The main purpose of these lengthy investigations is to determine whether or not the driver who caused the crash was acting negligently. If it is determined that the driver in this accident was operating the vehicle in a negligent manner, the pedestrian who was hurt in the crash will likely have a strong case for compensation. A strong personal injury lawsuit in a case like this will seek to obtain full compensation for all lost wages, medical bills, hospital bills, and pain and suffering.
Here at Brady Law Group, we understand the horrific aftermath of many car accidents, particularly those that involve unprotected pedestrians. The damage and injuries sustained in these crashes can be severe, and even catastrophic or life-ending. We take pride in being a part of the community as we consistently advocate for the safe navigation of the roads that we all share. In the unfortunate time of an accident, all victims must remain steadily focused on their own health and recovery. If you or loved one have been injured in an accident, call us today at 866-211-2562 to schedule a free consultation.
Note: Outside sources were used in the creation of this post including news bulletins and first-hand accounts of the accident and injuries involved. As a result, the details of the accident presented have not been independently verified by our own writing staff. If you have identified any false information in the story, please inform us immediately, and we will adjust the posting to reflect the most accurate content available.
Disclaimer: As a member of the local community, we at Brady Law Group strive to improve the overall safety and quality of life for everyone who lives in our beloved state. We are extremely saddened by these accidents but hope that, through an awareness of these dangers, those in our community will take precautions to avoid these accidents. This is not a solicitation for business, and this information should not be misconstrued as medical or legal advice. We wish only the best and quickest recovery to all those involved in the accident