San Diego, CA – Hit and Run Takes Life of Pedestrian
San Diego, CA (November 18, 2018) – Shortly after midnight on Sunday morning in the Point Loma area, a pedestrian was killed at the intersection of Rosecrans Street and Newell Street after she was the victim of a hit and run accident.
According to reports, the local police received a call stating that a 52-year-old woman was standing in the middle of the 1700 block of Rosecrans Street. Officers and emergency crews responded to the call. When they arrived they found the woman who had already been hit by a car. She died from her injuries before they had a chance to transport her to the hospital. No other cars were in the area causing the responding officers to label this accident as a hit and run.
Police are asking anyone who believes they may have seen something related to this incident to please call Crime Stoppers at (888) 580-8477.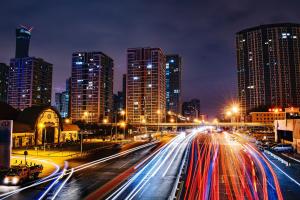 Hit and Run Accidents in California
According to the laws of the state of California, there are two types of hit and run accidents. The first is a misdemeanor criminal charge and applies when there has been property damage. The second type of hit and run will result in a felony criminal charge and applies when injury or death has occurred as a result of the accident. It is against the law to leave the scene of an accident in California, even if you are not the driver at fault or if no one was injured. All parties involved are required to remain at the scene of the crash until law enforcement arrives, be able to exchange their information with the others involved, and take any reasonable measures necessary if someone has been injured. This generally means calling for an ambulance. It is absolutely against the law to hit someone with your car, causing them grievous bodily injury, and then to go speeding off leaving them hurt and alone in the middle of the road.
If you have sustained injuries as the victim of a hit and run accident then under California law you are entitled to collect on a number of damages that you may have suffered from as a result of the others driver's reckless disregard for the law and for human life. These damages include but are not limited to medical bills, physical therapy, prescription, and medical device costs, psychiatrist visits for emotional distress, lost wages due to time off of work, diminished earning capacity, loss of the ability to enjoy life, and pain and suffering. We here at Brady Law Group stand beside our clients until their case is concluded. We go to court for you, ensure that all paperwork is filed on time, and do the legwork necessary to prove the losses you have suffered. Our efforts for our clients are diligent and tireless. If you would like a free consultation regarding your hit and run case, then please reach out to us by calling (866) 211-2562 as soon as you possibly can.
Note: Outside sources were used in the creation of this post including news bulletins and first-hand accounts of the accident and injuries involved. As a result, the details of the accident presented have not been independently verified by our own writing staff. If you have identified any false information in the story, please inform us immediately, and we will adjust the posting to reflect the most accurate content available.
Disclaimer: As a member of the local community, we at Brady Law Group strive to improve the overall safety and quality of life for everyone who lives in our beloved state. We are extremely saddened by these accidents but hope that, through an awareness of these dangers, those in our community will take precautions to avoid these accidents. This is not a solicitation for business, and this information should not be misconstrued as medical or legal advice. We wish only the best and quickest recovery to all those involved in the accident.